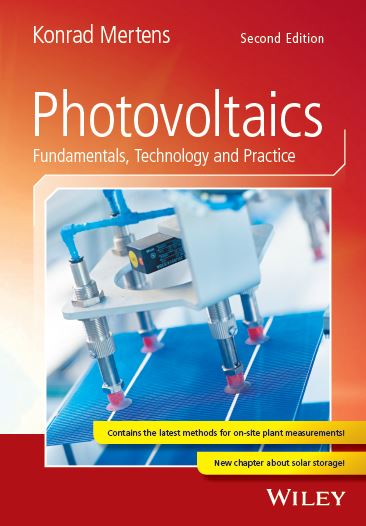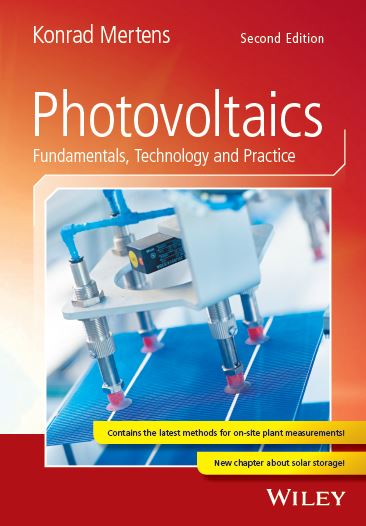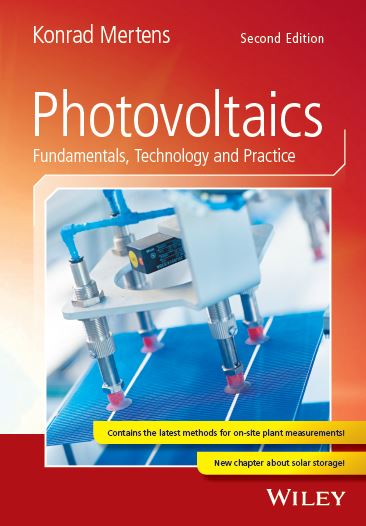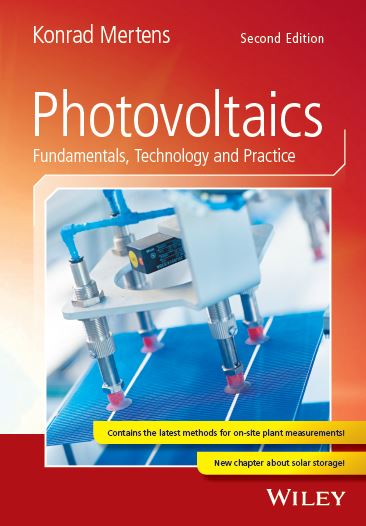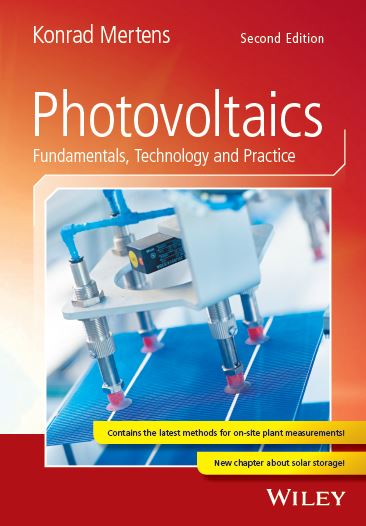 Homepage for the Textbook Photovoltaics

This site contains information and additional online material to the Textbook Photovoltaics:


Konrad Mertens: Photovoltaics - Fundamentals, Technology and Practice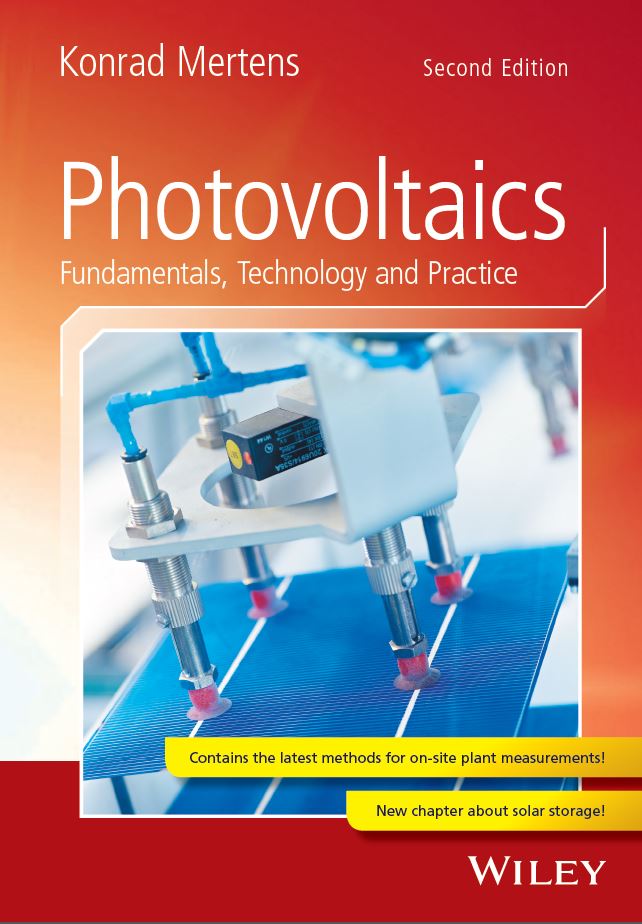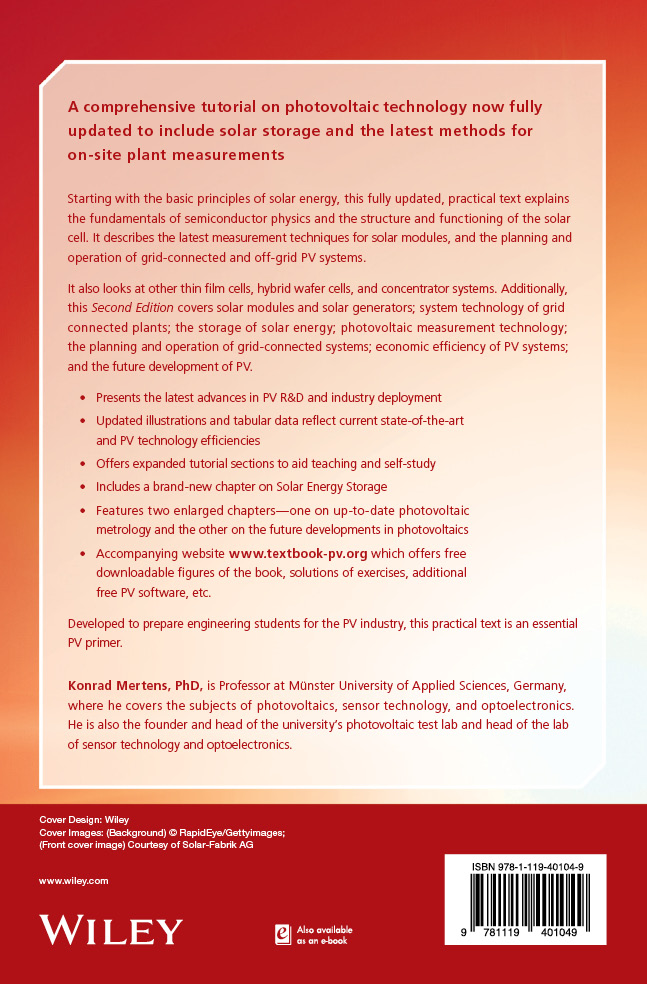 This book was first published in 2014 by John Wiley & Sons Ltd.

In 2018 the second edition was published.

Beside updates it contains a completely new chapter about solar storage.

Moreover, the chapters about photovoltaic measurement technologies and and about the future developments of PV were extended.


On these pages you find supporting software, downloadable figures of the book, solutions of the exercises etc.


Link to the book site at Amazon
Link to Wiley
Customer reviews of the first edition at Amazon
Customer reviews of the German edition at Amazon
Reader comments about the book:
"Very well explained and thorough book. I recommend it as a good text to understand photovoltaics! (2017)"